Adults with Type 2 diabetes, heart failure may not be getting proper follow-up care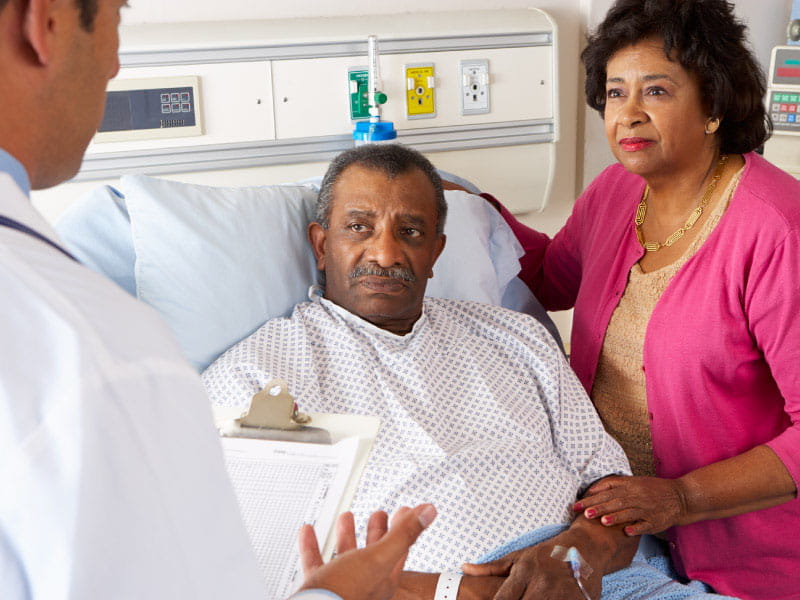 Many adults with Type 2 diabetes – especially those who are Black or Hispanic – don't get the recommended follow-up health care after being hospitalized with newly diagnosed heart failure, new research suggests.
The study, published Wednesday in the Journal of the American Heart Association, zeroed in on proper treatment for adults with diabetes and heart failure who are covered by Medicaid in Alabama. American Heart Association guidelines recommend that people hospitalized with heart failure have a follow-up appointment within seven to 14 days of their release.
Researchers analyzed Medicaid claims filed from 2010 to 2019 for more than 9,800 adults with Type 2 diabetes and first-time heart failure. The average age was 54, the majority had a disability that made them eligible for Medicaid, and nearly 20% lived in a rural area. Almost half of the participants were Black.
The researchers found that 58% of the participants did not receive timely follow-up care. The research also showed that Black, Hispanic, American Indian, Pacific Islander and Asian adults were less likely to follow up with their primary care doctor; if they did, the visit took place about two to three days later than white adults.
The findings demonstrate possible "problems in the transitions of care between hospitals and clinics, and also structural racism that exists in the health care system," the study's lead author, Dr. Yulia Khodneva, said in a news release. Khodneva is an assistant professor of medicine and a primary care physician at the University of Alabama School of Medicine in Birmingham.
Among the patients who didn't follow up within the first two weeks after their hospital discharge, 31% had a medical visit between the third week and up to two months after hospital discharge. But almost 27% failed to see a doctor within 60 days of leaving the hospital.
Those who did not visit a health care clinic within 60 days of their hospital discharge were more likely to be men, Black, Hispanic, American Indian, Pacific Islander or Asian.
Khodneva said the study underscored the need to find new ways to improve care for people with Type 2 diabetes and heart failure, "especially for those with Medicaid or people of underrepresented races and ethnicities." Type 2 diabetes is a risk factor for heart failure and can disproportionately affect people with low socioeconomic status, studies have shown.
The research did not include people without Medicaid coverage or commercial insurance plans for comparison. Because the study was conducted in Alabama, the results might not apply to the rest of the country, the authors said.
"Hopefully, this study will trigger additional, more in-depth studies that may help to explain the reasons for these observed racial disparities and help in the development of interventions to promote prompt follow-up for these patients," Khodneva said.
link