Can Wearable Tech Like Smartwatches Actually Detect AFib? | Hartford HealthCare
<< Back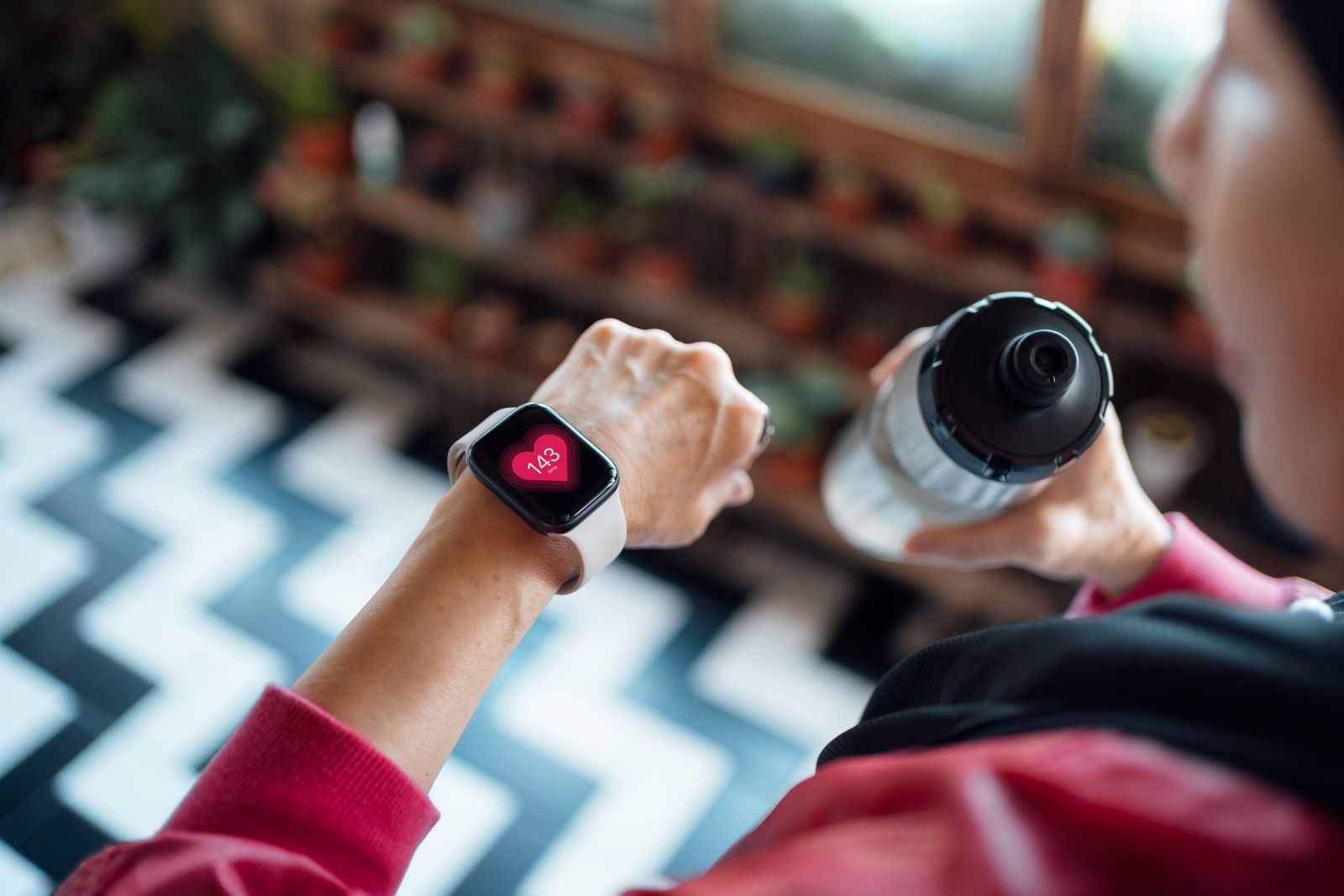 January 03, 2023
It's one thing to hear from your doctor that you might have a heart condition like AFib. It's quite another to hear it from your jewelry. But more and more, that's the story with wearable technology.

"We see it all the time. People come in because they received a smartwatch as a gift, and got an alert that, unbeknownst to them, they have an irregular heartbeat," says Aneesh Tolat, MD, a cardiac electrophysiologist with Hartford HealthCare's Heart & Vascular Institute.

But how reliable are smart devices for monitoring AFib — and detecting it in the first place?

> Worried about your heart rhythm? Connect with an expert
A refresher: What is AFib?
More than 5 million adults in the U.S. have atrial fibrillation, or AFib: an irregular heart rate that can lead to stroke and heart failure.
The earlier you catch the condition, the better. But not everyone experiences symptoms, so you might not know you have AFib without someone — or something — listening to your heart.
> Related: Eight Signs You Might Have a Heart Arrhythmia
Wearables could alert you to AFib
Here's a sobering statistic: Once you cross age 40, you have a one in four chance of developing AFib.
So what if you don't currently have the condition, but want to know ASAP if the odds ever catch up with you?
Enter: smartwatches.
Lots of newer models now come equipped with simple ECG technology to measure your heart's electrical activity as you go about your day.
Many have even received FDA clearance for AFib detection, so read the fine print if you want to be sure yours is one of them. You can find it in almost all of the major makers, including Apple, Google, Samsung and Fitbit.
Recent versions of Apple Watch also have an AFib History feature. It tracks how often you show signs of an AFib episode, along with any lifestyle patterns that might be factors, like sleep and exercise.
> Want more health news? Text MoreLife to 31996 to sign up for text alerts
A smart ring can monitor your heart rate
When it comes to wearables and health alerts, the most important message you'll ever receive is probably this: You need to see a doctor.
For that, even wearables that don't specifically detect AFib have a role to play.
For instance, the Oura ring doesn't use electrocardiogram technology, so it can't tell you when you're in AFib. But its sensors reliably track your heart rate and heart rate variability. And that can help predict AFib, among other health issues.
"It's a good idea to keep track of your pulse and heart rhythm," says Dr. Tolat. "If there are any abnormalities, seek medical attention."
Already diagnosed with AFib? Try this pocket-sized EKG
If you've been diagnosed with AFib, your doctor may have already talked to you about Kardia. This pocket-sized device uses a medical-grade electrocardiogram (ECG or EKG, for short) to measure your heart's electrical activity.
"Kardia is one of the most commonly prescribed devices for patients with AFib," says Dr. Tolat.
The smallest version is the size and weight of a credit card, so you can carry it with you everywhere. Pair it with the mobile app, place your fingers on the sensor pads, and within seconds, voila: a reading of your heart beats and rhythms.
You have to remember to check it once a day, and it doesn't have any other bells or whistles. But the technology costs a fraction of what a smartwatch will run you. And it's cleared by the FDA and backed by a mountain of clinically-reviewed studies.
When it comes to heart health, is all this wearable tech a good thing?
We're only beginning to glimpse the possibilities for wearables and personal health data. How does your cardiologist feel about that?
"Just like any technology, wearable tech has its pitfalls," says Dr. Tolat. "But in general, it's been quite helpful." Every day, it leads to earlier detection of conditions like AFib.
Of course, the tech is only as good as the care it leads to you. It's not enough to know that you have an irregular heartbeat: You then need to connect with an expert who can help you do something about it.
Go ahead and set a reminder. Hey, Siri? Remind me to make a doctor's appointment.
link