Checking the pulse of Florida health care news and policy
Welcome back to Diagnosis, a vertical that focuses on the crossroads of health care policy and politics.
— Familiar refrain —
During most of the COVID-19 pandemic and afterward, Gov. Ron DeSantis has harshly criticized how federal authorities responded to mask mandates, lockdowns and vaccines.
But what happened this week may have been one of the most significant breaks. The Governor and his top health official urged Floridians under 65 to forgo getting newly approved COVID-19 booster shots.
This week, the Food and Drug Administration (FDA) and the Centers for Disease Control and Prevention (CDC) recommended that all Americans six months and older take an updated COVID-19 vaccine.
A day later, the Governor responded.
"I will not stand by and let the FDA and CDC use healthy Floridians as guinea pigs for new booster shots that have not been proven to be safe or effective. Once again, Florida is the first state in the nation to stand up and provide guidance based on truth, not Washington edicts."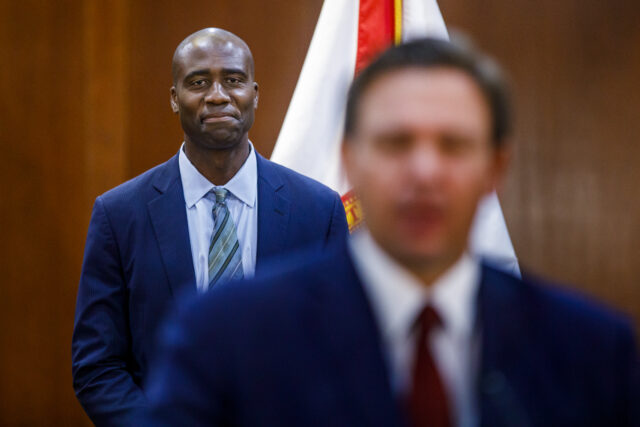 DeSantis' announcement was based on recommendations from Department of Health (DOH) Secretary and State Surgeon General Joseph Ladapo that were announced during a 40-minute roundtable discussion that DeSantis held with Ladapo and other doctors, including Dr. Jay Bhattacharya. Bhattacharya is a Stanford professor who has backed DeSantis on his positions against lockdowns and mask mandates.
During the discussion, Ladapo and the others questioned the decision to authorize the new boosters and contended that federal authorities did not have enough data from clinical trials to justify the recommendations.
"The federal government is failing Americans by refusing to be honest about the risks and not providing sufficient clinical evidence when it comes to these COVID-19 mRNA shots, especially with how widespread immunity is now," Ladapo said.
President Joe Biden on Tuesday called on Americans to get the booster shots ahead of winter.
"As we head into fall and winter, we are in our strongest position yet with more tools and systems available than ever before — including safe and effective vaccines, widely available at-home tests, and effective treatments," Biden said. "Vaccination against COVID-19 remains the most important protection in avoiding hospitalization, long-term health complications, and death. I encourage all Americans to stay up to date on their vaccines."
A spokesperson for Biden's re-election campaign slammed DeSantis on Twitter after the Governor made his announcement. Kevin Munoz wrote that DeSantis "peddles pseudoscience, again. This rhetoric is dangerous — and deadly — to seniors."
COVID-19 in Florida has led to more than 90,000 deaths statewide since the pandemic began in early 2020. According to the latest Department of Health report published on Sept. 1, a recent uptick in cases has occurred. Florida had nearly 24,000 reported cases in the week that ended on Aug. 31. That's up from the 7,320 cases reported in late June.
___
I welcome your feedback, questions, and especially your tips. You can email me at [email protected] or call me at 850-251-2317.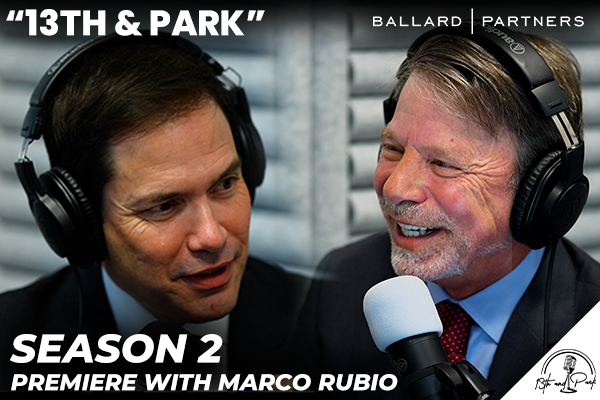 — Immigration data from hospitals —
As DeSantis talks tough on immigration on the campaign trail, the state's largest health care agency has proposed new regulations for most Florida hospitals to report the immigration status of patients they treat in their facilities and emergency departments.
The Agency for Health Care Administration (AHCA) published the proposed regulation and a quarterly reporting form it wants hospitals to use to report the information. The agency has also scheduled a workshop on the regulations in October.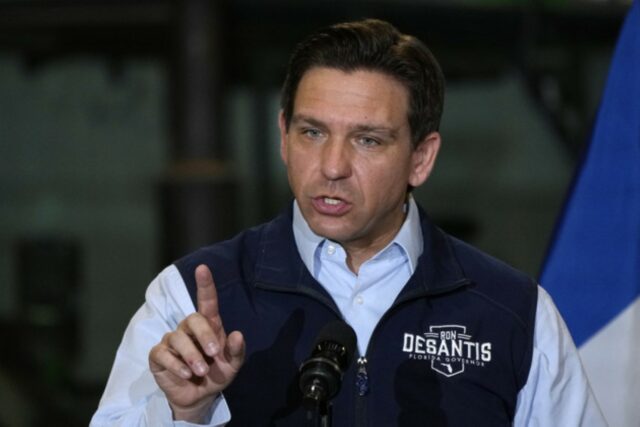 The Legislature this year required hospitals to ask patients to indicate whether they are U.S. citizens, lawfully or not lawfully present in the U.S. The inquiry must be followed by a statement that the response will not affect patient care or be reported to immigration authorities.
The mandate applies to hospitals that accept Medicaid.
The requirement was included in a sweeping new law DeSantis championed this year that is designed to clamp down on illegal immigration in Florida by hiking penalties on those aiding migrants to enter the state or employing them and requiring Florida businesses with more than 25 employees to use the federal E-Verify system to check the immigration status of potential hires.
DeSantis touted the hospital reporting requirement at a bill signing ceremony in Jacksonville, saying, "The public deserves an honest accounting of how much this is costing us in terms of services."
While hospitals are required to ask the question, DeSantis did not acknowledge that patients aren't required to answer. Specific to reporting the data the law requires hospitals to report "the number of hospital admissions or emergency department visits within the previous quarter which were made by a patient who indicated that he or she was a citizen of the United States or lawfully present in the United States, was not lawfully present in the United States, or declined to answer."
The "declined to answer" category also is included in the requirement that AHCA forward immigration status information annually in a report to the Governor and Legislature. That report must, by law, also have information relating to the costs of uncompensated care for patients who are not lawfully present in the United States, the impact of uncompensated care on the cost or ability of hospitals to provide services to the public, hospital funding needs, and other related information.
— Another one —
Florida's Medicaid redetermination process is drawing more criticism. This time it's coming from UnidosUS, the nation's largest Latino civil rights organization, accompanied by 12 other state and national organizations.
The groups filed a complaint with the Office of Civil Rights (OCR) of the United States Department of Health and Human Services that contends Florida is illegally discriminating against families and children who are Latino, African American, or immigrants as it seeks to trim the Medicaid rolls following the end of the COVID-19 emergency.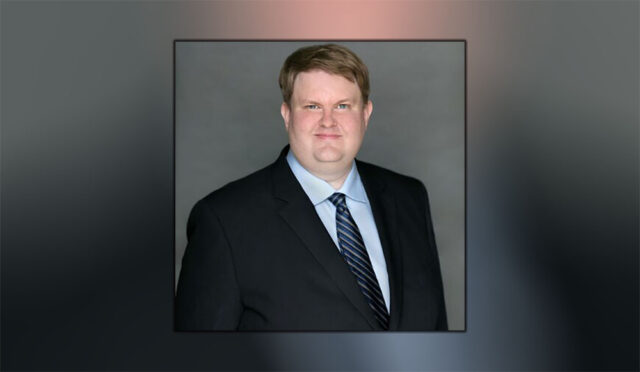 "Florida should be leaving no stone unturned in making sure that all eligible children keep their health care. Instead, Florida has erected a barricade of red tape and bureaucracy that prevents hardworking parents from providing the information needed to renew their children's health coverage," UnidosUS Florida director Jared Nordlund said.
The complaint to federal authorities maintains there are several reasons families are having difficulty verifying their continued eligibility for Medicaid, including limited access to the state's Medicaid website and understaffed call centers where Spanish speakers must wait two-and-a-half hours. The complaint also says burdensome restrictions exist on local organizations trying to help enrollees.
Florida's Medicaid rolls swelled during the pandemic since the state could not remove people from the safety net health care program while receiving extra federal funding. That changed earlier this year, and the state started checking to see if residents were still eligible. About 5.36 million Floridians were enrolled in Medicaid at the end of July, a 3.3% drop from May.
Two families that lost Medicaid coverage this year in August sued in federal court in Jacksonville. They have asked a federal judge to reinstate their Medicaid benefits and benefits to others in the state who are in a similar situation. An Oct. 30 hearing has been scheduled in the case.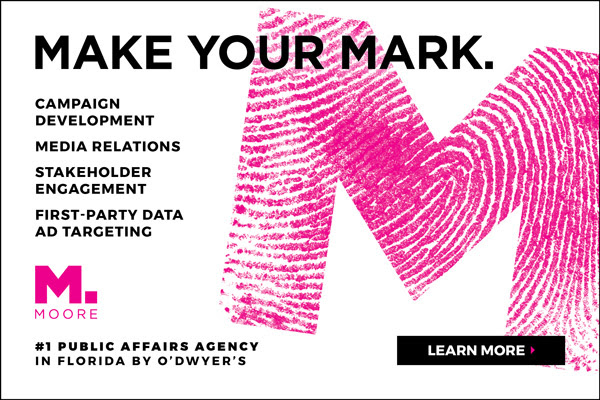 — PBM rules —
After a slight delay, the Department of Financial Services (DFS) is poised to advance with proposed new rules to regulate pharmacy benefit managers (PBMs).
The PBM rule-making process should officially begin next week when the DFS is expected to receive the go-ahead from the Financial Services Commission to publish its proposed regulations over PBMs. These so-called pharmacy go-betweens negotiate with drug manufacturers on behalf of insurance companies to purchase drugs at reduced prices or promise additional rebates.
PBM proponents and opponents alike agreed the proposed rules DFS unveiled over the summer track what is allowable under Florida's new law. The Financial Services Commission, which consists of the Governor and Cabinet members, was poised to discuss the regulations on Aug. 22. Still, those plans were delayed after DeSantis canceled the Cabinet meeting.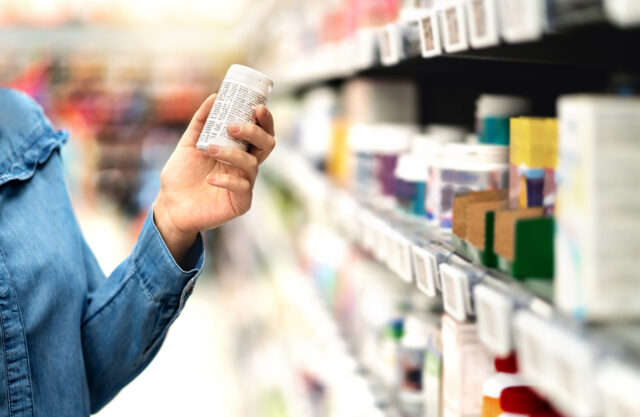 Florida's PBM law has been called by proponents the most significant in the country. Worth noting, a federal appellate court issued a decision in Pharmaceutical Care Management Association v. Mulready, finding provisions of Oklahoma's law violate federal law.
The 10th court ruled in favor of PCMA, finding that the provisions in the Oklahoma law were preempted by the federal Employee Retirement Income Security Act, or ERISA, which regulates self-insured health plans, and Medicare Part D.
Meanwhile, the American Medical Association (AMA) published a new analysis of PBMs that indicates a widespread decline in competition in local PBM markets across the United States.
"The effects of less competition and more vertical integration in the PBM industry deserve regulatory scrutiny as a check against anticompetitive business practices that harm patients by raising drug prices, lowering quality, reducing choice, and stifling innovation," said AMA President Jesse M. Ehrenfeld, M.D., M.P.H. "As momentum grows for PBM reform in Congress, the AMA continues to lend its support to bipartisan bills that help promote greater transparency and oversight of PBM policies and practices to ensure prescription drugs are affordable and accessible."
— LBR deadlines —
It's that time again. This Friday, the annual budget process kicks off when state agencies — including the AHCA and the DOH — must submit their legislative budget requests (LBR) for the 2024-25 fiscal year.
The deadline for LBRs usually is Oct. 15, but the Governor's office and the chairs of the legislative budget committees agreed to push it up a month because the 2024 Session starts Jan. 9. The annual Sessions in even years are now required to start in January, while Sessions held in odd years beginning in March.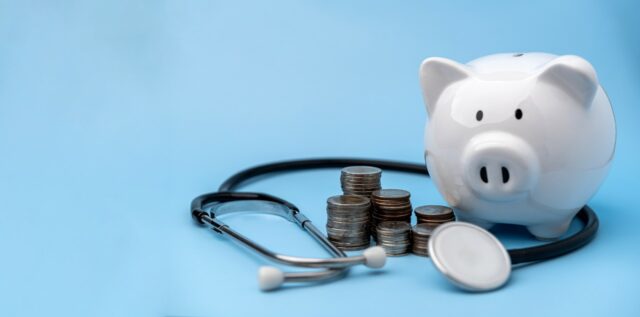 The LBRs include agency requests for additional staff and funding for new expenses or expanded programs. Agencies must also have proposals for capital projects such as building repairs and renovations and a detailed explanation of IT projects costing $1 million or more.
Agency budget requests will be the framework used by DeSantis to prepare his budget recommendations, which must be sent to the Legislature in December. DeSantis can pick up or ignore budget recommendations from state agencies, but the Governor's proposed budget often mirrors much of what is contained in the agency requests.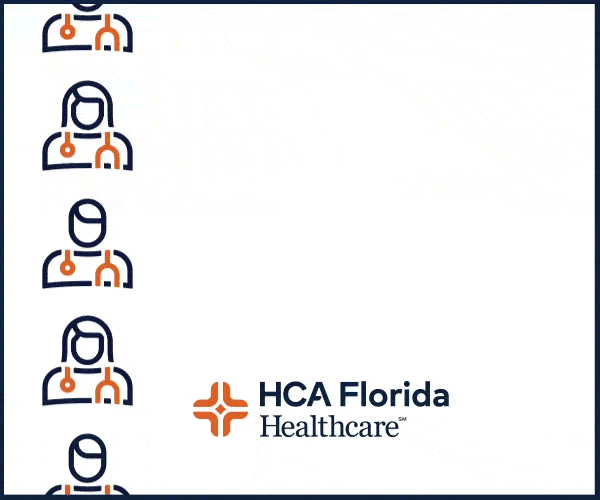 — Suspending abortion doctor —
The state has suspended the license of a Pinellas County physician for one year, permanently restricted him from performing obstetric or gynecological surgery, and slapped him with a $5,000 fine for alleged malpractice at a Pensacola abortion clinic.
The doctor has 30 days to challenge the final order, but it's unclear whether Dr. Christopher Saputa will do so. Saputa worked at the American Family Planning abortion clinic in Pensacola, which agreed to relinquish its license this Spring.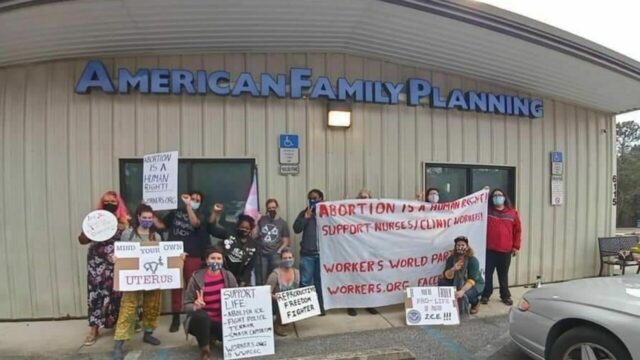 Saputa, whose license was suspended via an emergency order, was also directed to reimburse the Department of Health (DOH) nearly $33,000 to cover its investigative costs.
While the Board of Medicine, housed within the DOH, had initially pushed to revoke Saputo's license, the Sept. 8 final order tracks recommendations issued in an April 18 recommended order from state administrative law Judge W. David Watkins.
In the recommended order, Watkins found the state proved by clear and convincing evidence that Saputa "fell below the minimum standard of care in his practice of medicine by failing to use the appropriate level of care and skill to prevent injury to his patients by injuring D.C. and K.J. during their procedures as a result of his lack of skill."
Watkins did not, though, agree with the state that Saputo's level of care was below the minimum standards for a third patient, known as D.W.
— RULES —
The Board of Psychology proposes to amend Rule 64B19-13.003 to update requirements regarding continuing psychological education credit granted for service as the board's continuing education liaison and the board's subject matter expert. More here.
The Board of Optometry proposes amending Rule 64B13-18.002 to update the topical ocular pharmaceutical agents formulary. More here.
The Board of Pharmacy proposes amending Rule 64B16-27.410 to clarify language regarding the registered pharmacy technician to pharmacist ratio. More here.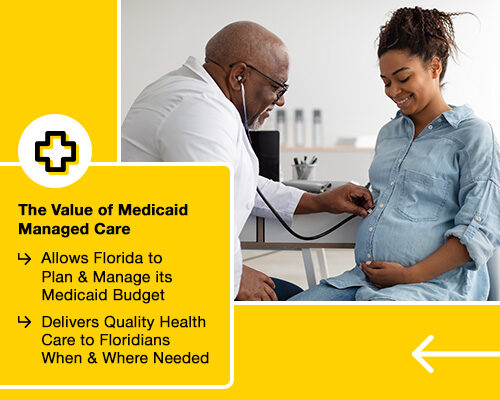 — LOBBYISTS —
Jason Maine, PinPoint Results: Charis Healthcare Holdings, LLC.
Adrian Lukis, Ballard Partners: Safety Net Hospital Alliance of Florida.
Robert M Blair, Jacqueline A. Corcoran, Michael C. Corcoran, Samantha Sexton Greer, Bethany McAlister, Will Rodriguez, Andrea Tovar, Corcoran Partners: Private Care Association of Florida Inc.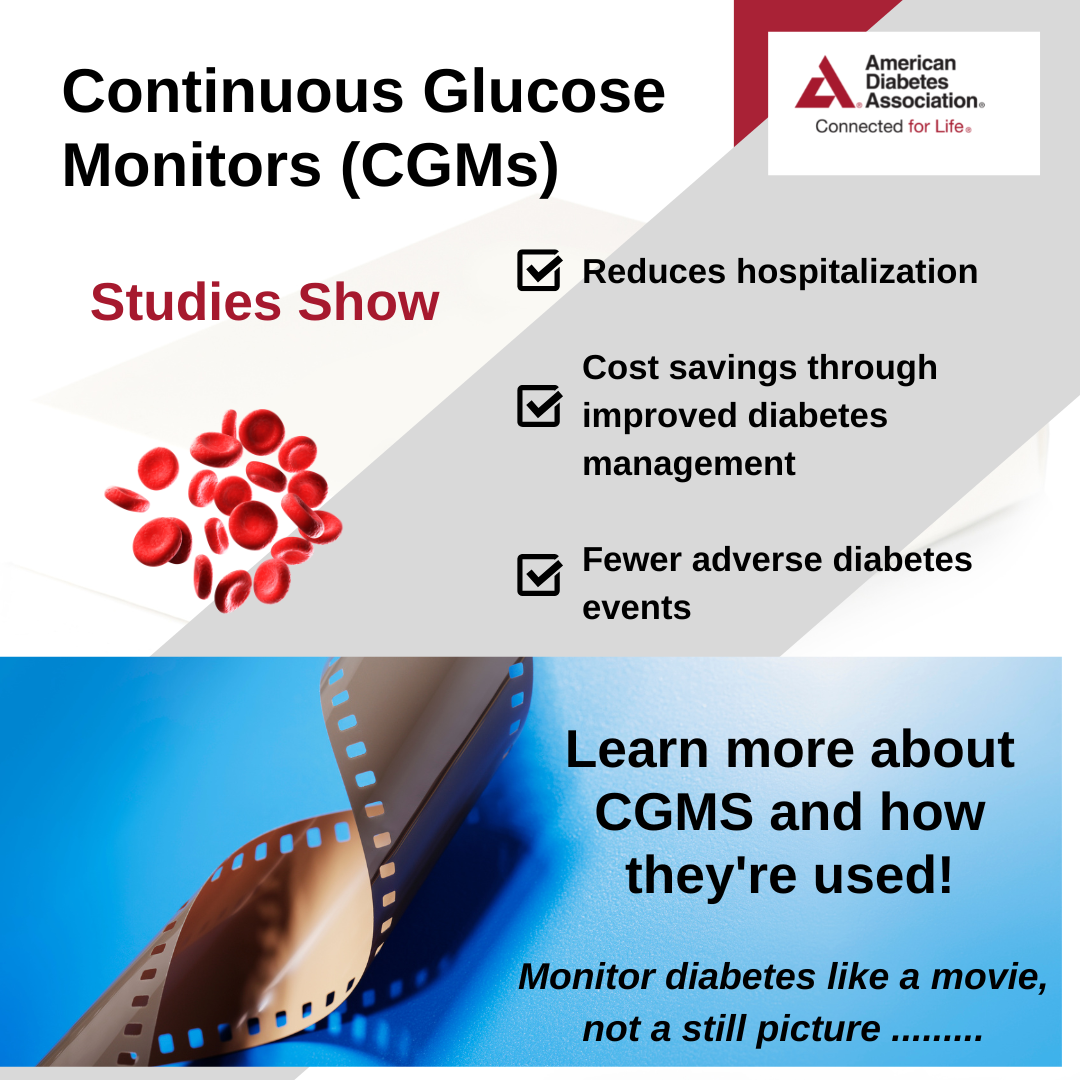 — ETC —
— The Florida Assisted Living Association has unveiled a trio of legislative priorities for the upcoming Legislative Session: an increase in the Personal Needs Allowance for Medicaid assisted living residents, increased reimbursement rates for Medicaid Assistive Care Services (ACS) and Long-Term Care services, and revamping how Florida's waitlist for the Statewide Medicaid Managed Care (SMMC) Long-Term Care (LTC) operates.
— Empath Health and Trustbridge signed a memorandum of understanding (MOU) to integrate the companies. Empath Health is the parent organization of the legacy Hospice of Marion County, Suncoast Hospice, and Tidewell Hospice, in addition to Suncoast Hospice of Hillsborough and Empath Hospice. Trustbridge is the parent organization of Hospice of Palm Beach County and Hospice by the Sea. According to a news release announcing the MOU, Trustbridge Hospice Foundation will continue providing programs and services beyond traditional hospice care in Palm Beach and Broward counties.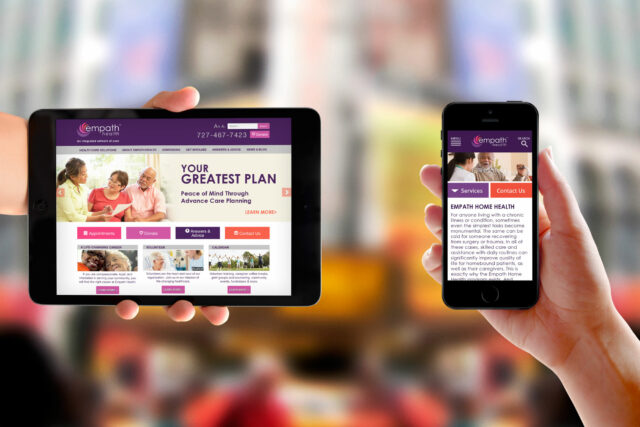 — Perception vs. reality: A recent Cleveland Clinic survey shows a disconnect between men's perception of their health and their actual health habits. The survey included a sample of 1,000 men, including those who live in Florida. While 85% of the respondents in Florida said they believe they are leading a healthy lifestyle, the survey results belie that sentiment. Only half the men said they keep a nutritious diet, and 43% said they do not get yearly physicals. Forty-two percent said they do not take care of their mental health, and 83% have reported experiencing stress in the last six months.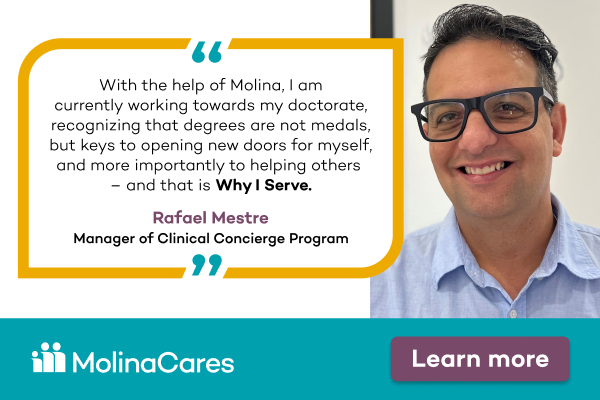 — ICYMI —
— Threat over: County mosquito control officials say the malaria alert in Sarasota and Manatee counties has been lifted.
— Select Committee: House Speaker Paul Renner created the Select Committee on Health Innovation for the upcoming Session and named Rep. Kaylee Tuck its chair.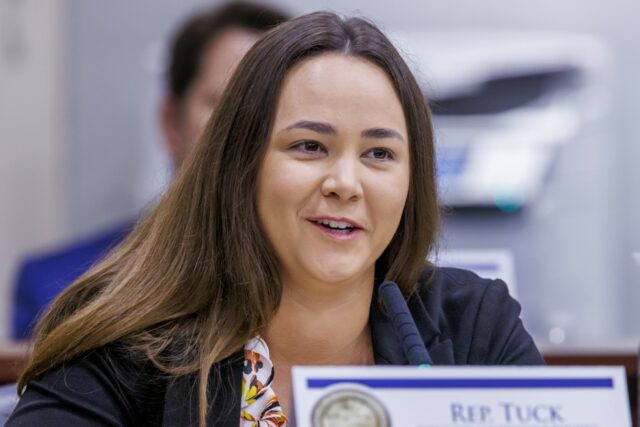 — Joel Rudman now on regulatory committee: Dr. Joel Rudman will bring his medical expertise to the House Health Care Regulation Subcommittee after House Speaker Renner named him to the committee for the upcoming 2024 Session.
— Health care mask rules raise concerns: Representatives from some of the state's most significant health care associations attended the hearing in person at the state Agency for Health Care Administration (AHCA) headquarters to ask questions and register their concerns about the proposed rule. The changes would apply to all health care settings where "health care providers practice their profession or provide services." "A hospital's primary objective is to ensure the safety and protection of our patients and providers. Hospital policies regarding facial coverage are specifically targeted to specific populations," Florida Hospital Association General Counsel Michael Williams told AHCA officials, adding that facial covering policies "rarely implicate all persons."
— Show us the money Florida businesses, including doctors' offices and hospitals, could be forced to accept cash payments from their customers or face hefty fines under a bill (HB 35) filed Monday in the House for consideration in the 2024 Session. Filed by Rudman, HB 35 requires businesses "operating at a fixed, permanent physical premises, from a vehicle or other mobile space, or from a temporary physical premises" to accept cash payment for the transaction of any tangible goods or services.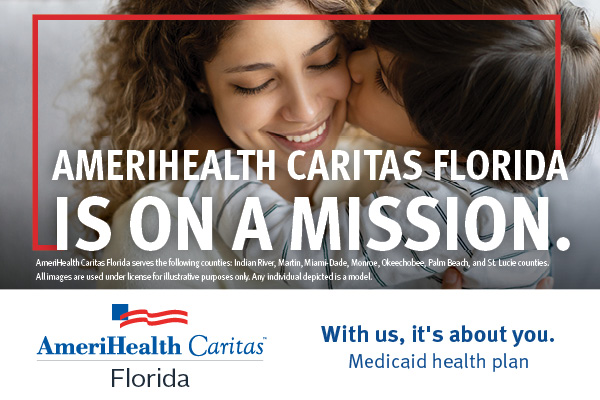 — FOR YOUR RADAR —
Aside from coverage by Florida Politics, these stories are worth your time.
—"Central Florida COVID-19 hospitalizations continue to rise as tests dwindle" via Caroline Catherman of the Orlando Sentinel — Though state leaders continue to downplay the virus's risks, Florida currently has the highest COVID-19 hospitalization rate in the U.S. Tests to check for infections are getting scarce. According to U.S. Centers for Disease Control and Prevention data, 12 per 100,000 Florida residents are hospitalized with the virus. This is the 11th week in a row that the state's COVID-19 hospitalizations have increased.
—"Florida Republicans more likely to believe vaccine misinformation, less likely to get boosters" via Yacob Reyes of Axios — Researchers conducted a statewide survey among Florida residents in August to gauge perspectives on several health policy topics, notably those linked to misinformation surrounding vaccines. They found that Republicans were more likely than Democrats to express "some degree of belief" in false statements from the CDC's public guidance on vaccine-related misinformation. Half of Republicans said they believe COVID-19 vaccines can make you sick — and nearly 70% believe getting sick with COVID-19 provides better immunity than getting vaccinated.
—"Lawsuit against All Children's at heart of Netflix 'Maya' doc goes to trial" via Christopher O'Donnell of the Tampa Bay Times — On Thursday, almost five years after the lawsuit was filed, the civil trial the family has long sought will finally get underway at the South County Courthouse in Venice. There is much at stake for All Children's in a case expected to take up to eight weeks. In addition to damages, Judge Hunter Carroll has ruled that the jury can consider awarding punitive damages for battery and false imprisonment of Maya if it finds in the family's favor. Media reports say the Kowalskis are suing for $55 million in compensatory damages and $165 million in punitive damages.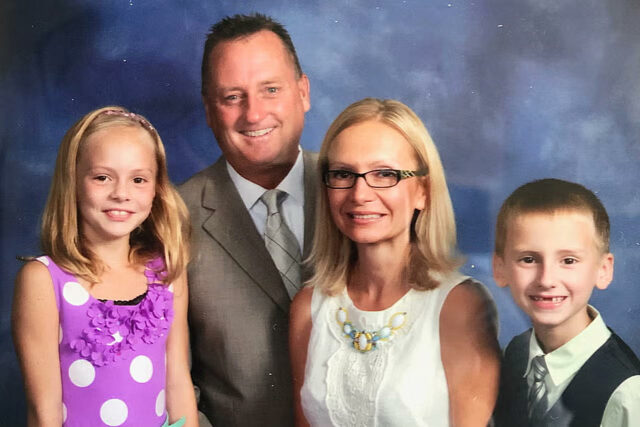 —"A disabled teen on a long waiting list said lawmakers need to recast FL's legislative priorities" via Florida Phoenix's Mitch Perry — At a legislative meeting in Tampa on Tuesday, state lawmakers were called upon by several members of the public to do more in the field of health care access. That included 19-year-old JJ Holmes, who has cerebral palsy. Speaking through a keyboard that he controls by using his nose to type, JJ informed the group of state lawmakers that he has been on a waiting list in the state's home- and community-based Medicaid waiver program for people with intellectual and developmental disabilities for over 16 years now
—"Florida cannabis company, VidaCann, selling to competitor, Planet 13," via Liz Freeman of the Naples Daily News — Las Vegas-based Planet 13, a multi-state cannabis company, has signed a deal to acquire Florida-based VidaCann to speed up expansion in the medical marijuana market in the state. According to the company's website, two of VidaCann's 26 stores in Florida are in Bonita Springs and Cape Coral. Planet 13 is purchasing VidaCann for $48.9 million in cash, stocks, and promissory notes. Closing is expected in the first quarter of 2024.
— PENCIL IT IN —
Thursday
Happy birthday to Gov. DeSantis.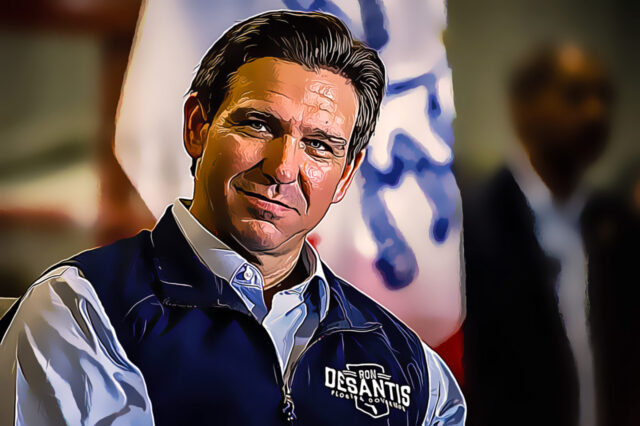 2 p.m. — AHCA hosts a public meeting on its proposal to amend Rule 59A-18.0081 regarding certified nursing assistants and home health aides. 2727 Mahan Dr., Bldg. 3; Conference Room C, Tallahassee, 32308. Or call (888) 585-9008; participant code: 98518088.
2 p.m. — The Department of Veterans Affairs hosts a virtual listening session to discuss the ongoing development of National Standards of Practice for clinicians providing care within the VA. The session will focus on the standards for physicians, physician assistants, emergency medical technicians and paramedics. Register here.
Friday
Happy birthday to Rep. Mike Caruso.
Deadline for agencies to submit their final legislative budget request, including all supporting forms and schedules as required, to the Legislature and Governor.
Monday
8:45 a.m. — The Governor and Cabinet will join via telephone. The Cabinet Meeting Room will be open to the public and will be streamed on the Florida Channel.
Tuesday
9 a.m. — The House Children, Families & Seniors Subcommittee meets. 102 House Office Building.
11 a.m. — The House Health Care Appropriations Subcommittee meets. 17 House Office Building.
Wednesday
Happy birthday to Reps Kiyan Michael and Jason Shoaf.
___
Diagnosis is written by Christine Jordan Sexton and edited by Drew Wilson.
Post Views: 0
link