February is devoted to heart health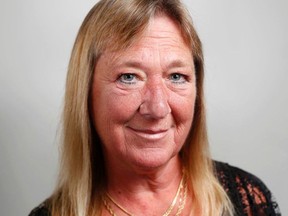 Article content
February is not only a time for celebrating love and relationships on Valentine's Day, or your family on Family Day, the entire month is devoted to the subject of heart health. Heart disease is currently one of the leading causes of death in Canada, second only to cancer. Approximately 2.6 million Canadian adults aged 20 and older live with ischemic heart disease, the most common type of heart disease.
Article content
February marks Heart Month and provides us with an opportunity to focus on the efforts we can make to improve our heart health. Although rates of heart disease in Canada have been declining, largely due to advances in research, drug therapies and prevention efforts, there are many risk factors that still contribute to heart disease.
Heart disease includes a number of conditions affecting the structures or function of the heart. They can include: Coronary artery disease (narrowing of the arteries), heart attack, arrhythmias, heart valve disease, congenital heart disease, cardiomyopathy, and vascular disease (blood vessel disease).
Understanding the different types of heart disease and knowing if you have risk factors can help you to prevent it. The effects of behavioural risk factors may show up in individuals as raised blood pressure, raised blood glucose, raised blood lipids, and being overweight and/or obese. These "intermediate risks factors" can be measured and indicate an increased risk of developing a heart attack, stroke, heart failure and other complications.
Article content
Simple lifestyle changes will go a long way towards lowering blood pressure and cholesterol levels and improving overall heart health. Here are some heart health tips that every older adult should be practicing.
· Exercise regularly. Regular exercise can help the heart pump more efficiently and can help you maintain a healthy weight by lowering cholesterol and blood pressure. Check with your local senior center or community center to find low-cost, free, and even virtual exercise classes.
· Maintain a healthy weight. Being overweight or obese can increase your risk for heart disease. Weight increases can be a sign of increased fluid retention. Report a gain of over two pounds in a day or five pounds in a week. Make sure to weigh yourself at the same time each day.
Article content
· Take steps to quit smoking. Cigarette smoking damages blood vessels and puts extra strain on your heart, therefore greatly increasing your risk for heart disease. Your doctor or public health unit can suggest ways to help you quit and support you while you do it.
· Consult a healthcare professional. It is vital that a healthcare provider monitor your heart health and medications. Keep all your appointments and be prepared to ask questions. Medications for heart failure can only work if taken as prescribed.
· Eat a healthy diet. Our bodies need the right vitamins, minerals, and other nutrients to stay healthy. A healthy diet includes: whole grains, fruits, vegetables, lean meats, and low-fat milk products. Cholesterol and saturated fat contribute to coronary artery disease, a major cause of heart failure. Cut down on sodium (salt); look for lows sodium or no-salt added products when shopping for soup, canned vegetables, snack food and lunch meats. Add more fibre to your diet by eating plenty of fresh fruit, vegetables, and whole grains.
Article content
· Limit alcohol use. As we age, we become more sensitive to alcohol's effects. Alcoholic beverages can weaken the heart and may interact negatively with your medications. Discuss safe levels of alcohol intake with your healthcare provider.
Minimize the risks you can control and make your heart a happy heart.
Information in this column is compiled by Shell-Lee Wert, CCSH, 470 Dundas Street East, Unit 63, Belleville, K8N 1G1. Please visit our website at https://ccsh.ca or email me at [email protected], or call 613-969-0130 or 613-396-6591 for information and assistance. Community Care is a proud United Way member agency. Funding in part from Ontario Health East.
link