Getting sepsis in the hospital could increase cardiovascular risk in the future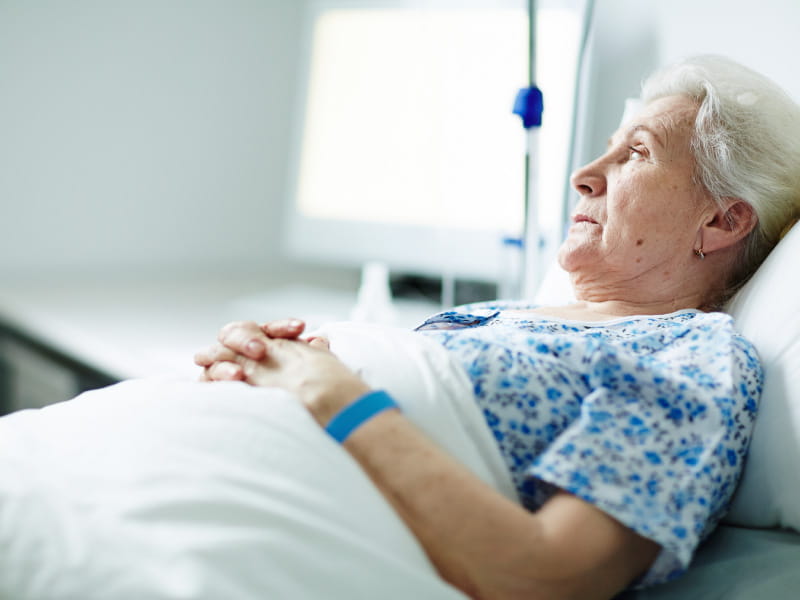 People discharged from the hospital after having sepsis face an increased risk of dying or returning to the hospital within 12 years because of a stroke, heart disease or other medical condition, new research suggests.
They also faced an especially high risk for developing heart failure, compared to people who didn't have sepsis, the study found. The findings, published Wednesday in the Journal of the American Heart Association, suggest sepsis should be considered a risk factor for cardiovascular disease.
Sepsis is an extreme immune reaction to infection in the bloodstream and can lead to organ failure and death. Bacteria can be blamed for most sepsis cases, but viruses, including the flu and the coronavirus, also can spark it. Sepsis affects at least 1.7 million U.S. adults each year, according to the Centers for Disease Control and Prevention.
"We know that infection may be a potential trigger for myocardial infarction, or heart attack, and infection may also predispose a patient to other cardiovascular events, either directly during infection or later when the infection and related effects on the body promote progressive cardiovascular disease," lead study author Dr. Jacob C. Jentzer said in a news release. Jentzer is an assistant professor in the department of cardiovascular medicine at the Mayo Clinic in Rochester, Minnesota.
"We sought to describe the association between sepsis during hospitalization and subsequent death and rehospitalization among a large group of adults," he said.
In the study, researchers used data for more than 2.2 million people of diverse ethnicities across the U.S. who were hospitalized for at least two nights for nonsurgical reasons between 2009 and 2019. Patients were 19 to 87 years old and were followed until the end of 2020.
More than 800,000 people in the study developed sepsis during their hospital stays. To assess the impact of sepsis on cardiovascular health, researchers compared those with sepsis to more than 1.4 million people who did not get it while hospitalized but who did have cardiovascular disease or cardiovascular risk factors, such as older age, hypertension, high cholesterol, Type 2 diabetes, chronic kidney disease, obesity or smoking.
During up to 12 years of follow-up, people with sepsis while hospitalized had a 27% higher risk of death and were 38% more likely to return to the hospital for any cause than those without sepsis.
People who had sepsis in the hospital were 43% more likely to be readmitted for a cardiovascular problem, such as stroke, heart attack, irregular heartbeat or heart failure, which was the No. 1 reason for rehospitalization. The risk for being hospitalized for heart failure was 51% higher for people with sepsis during their previous hospitalization.
The researchers defined sepsis using two categories. Explicit sepsis meant a doctor diagnosed the patient with sepsis. Implicit sepsis meant the patient received an administrative code because they had an infection and organ failure.
People with implicit sepsis were twice as likely to return to the hospital within 12 years due to cardiovascular problems than those with explicit sepsis.
"Our findings indicate that after hospitalization with sepsis, close follow-up care is important, and it may be valuable to implement cardiovascular prevention therapies with close supervision," Jentzer said.
If you have questions or comments about this American Heart Association News story, please email [email protected].
link