Spotlight on Heart Health – Montgomery Community Media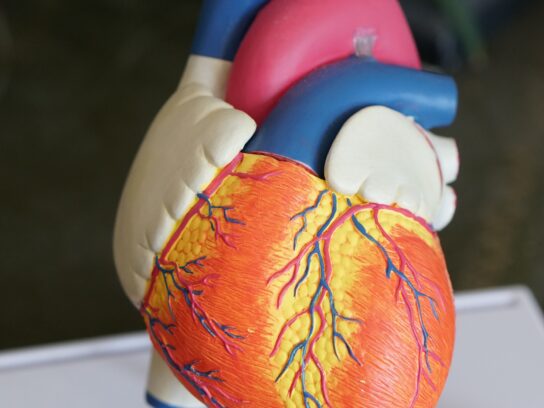 Keeping your heart healthy and strong, that is the message a number of groups in Montgomery County are sending during the month of February, which marks American Heart Month.  These groups are shining a spotlight on heart health.
Community Efforts:
The non-profit organization, Community Engagement and Consultation Group is organizing a 'Heart Health and Resource Fair' in tandem with celebrating Black History Month.  Several groups are sponsors and are providing services.  Some of the organizations helping at the fair include Montgomery County Recreation, the Black Physicians and Healthcare Network, and MobileMed.  The goal of the event is to raise awareness about the importance of heart health especially among people of color and provide the tools people can use to access care and supportive services.  People who stop by the fair can get information about preventing heart disease, eating healthy, and communicating with one's health care provider.  In addition, health screenings and free vaccinations will be available, and wellness providers will be on-site to offer advice and answer any questions.  The event takes place on Saturday, February 25th from 10 AM-3PM at the East County Community Recreation Center in Silver Spring.
Hospital Outreach:
Adventist HealthCare is offering a free, online heart health screening this month.  Participants who take the quiz can learn their risk for heart disease, and then be entered into a drawing for a chance to win a free dinner and a movie.  The screening and contest will remain open until the end of the month.
Adventist HealthCare also will offer a free virtual webinar on Thursday, February 23rd at noon to provide information to people about keeping their hearts healthy.  A cardiologist and a cardiac rehabilitation dietician will speak during the live event.  Participants will learn some important lifesaving information such as the warning signs for a heart attack and the treatment options available if a person experiences a heart attack or another cardiac event. Registration for the event is required.
Medstar Montgomery Medical Center held its annual event, 'Wine, Women, and Heart Health: A Red Dress Affair on Tuesday, February 7th at Norbeck Country Club in Rockville. Heart disease is the number one killer of women in the United States.  It contributes to more deaths than all cancers combined.  The sold-out event featured a panel discussion with two cardiologists, Stuart Gold and Estelle Jean, and vascular surgeon, Kyle Reynolds about the risks women face, and the steps they can take to improve their heart health.
Medstar recently released the results of a report that showed 22% of those surveyed say heart disease is their number one health concern.  Heart disease topped mental health, cancer, Covid-19, and a number of other diseases as the number one concern.  Yet more than one third of those questioned say they never discuss their heart health with their doctor during their annual physicals.
Warning Signs:
The Medstar report included some important warning signs if a person is having a heart attack:
·        Chest pain or discomfort
·        Feeling weak, lightheaded, or faint
·        Pain or discomfort in the jaw, neck or back
·        Pain or discomfort in one or both arms or shoulders
·        Shortness of breath
Engagement at School:
Montgomery County Public Schools devote time throughout the year to teach children about the importance of keeping their hearts healthy.  Lessons take place in physical education classes. That instruction begins as early as pre-kindergarten when students engage in activities to raise their heart rates.
While the County school system is not holding any formal events during February, individual schools such as Dufief Elementary School and Cold Spring Elementary School are participating in the 'Kids Heart Challenge' in February.  This is a fundraiser for the American Heart Association.  The event's name changed to 'Kids Heart Challenge' in 2018. It was previously known as 'Jump Rope for Heart' or 'Hoops for Heart.' This fundraiser has been popular in MCPS' elementary schools for decades.  Back in 2020, students at Flower Valley Elementary school raised more than $12,000 to honor beloved fourth grade teacher Mary Catherine Kohler who suddenly died of a heart attack during the 2019-2020 school year.
Wrapping Up
Heart disease remains the number one killer of Marylanders.  Doctors say it is important for people to know their risk factors such as high cholesterol, high blood pressure, smoking, diabetes and obesity so they can take steps to lessen those dangers.
link